Coffee on the go has never been easier!
Our portable coffee maker is the perfect tool to make an espresso wherever you are.

It's small size (60mm×198mm) makes it simple to transport it everywhere to enjoy a hot cup off coffee.

Its structure includes a water tank, main body, filter basket, outlet head and a cup for you to savour the final result.

Finally an effortless way of preparing coffee outside of your house!
HOW TO USE IN 3 STEPS:
 STEP 1:
Fill the filter basket with your choice of ground coffee.
STEP 2: Fill the water tank with hot water.

STEP 3: Press on the bouton and enjoy your Rebellious Coffee.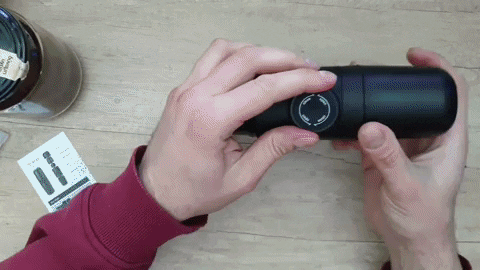 Capacity: 1.0L